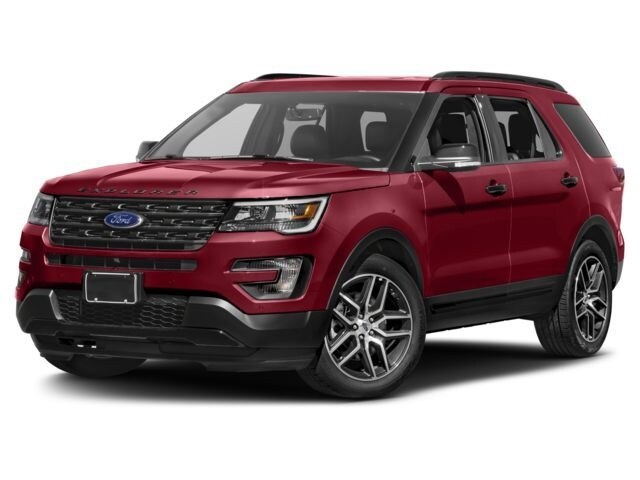 The
2017 Ford Explorer
is where technology, safety, power and luxury come together. You can get through any road or weather condition behind the wheel of an Explorer. Inside it the Explorer offers luxury for less with all the comfort features you deserve at a much lower price than the others.
Under the hood you get all the power and performance, with even more fuel economy. And you'll stay safe and have fun with all the latest technology. With a number of different package options and trim levels, it easy to build the exact Explorer you want. So Save the Waikem Way and put an Explorer in your driveway.
Ready for all seasons
The
Explorer
can handle whatever comes it way. Front Wheel Drive is standard, but when you upgrade to optional intelligent four wheel drive, this becomes the ideal SUV.
Four Wheel Drive Explorers
offer a terrain management system. You tell the car what situation you've encountered, ice, snow, sand, gravel or typical sport mode highway driving; the vehicle technology will automatically adjust to the roads. It's not easy to travel around this area in the winter time, so the terrain management system helps you prepare for the worst days of the year.
Along with the four wheel drive and terrain management system, the Explorer offers three engine choices for maximum power and efficiency. The standard engine is a 3.5L V6 with up 24 MPG highway. Upgrade to one of two EcoBoost engines for maximum power and efficiency.
The 2.3L EcoBoost I4 engine produces 280 horsepower and 310 lb.-ft of torque. On the highway, you'll top out at 27 highway miles. Upgrade to the 3.5L EcoBoost V6 engine with 365 horsepower, 350 lb-ft of torque. Fuel economy tops out a 22 highway MPG on the EcoBoost V6.
Add an available trailer tow package to easily haul your boat, trailer, and camper for a memorable outdoor adventure. It's one of the best vehicles for a camping, hunting, or fishing adventure. Up to seven people can fit comfortably with the third row seating option. And even with the seats up, you can easily store all your belongings. Of course that four wheel drive and terrain management system helps get you through all those tricky challenges.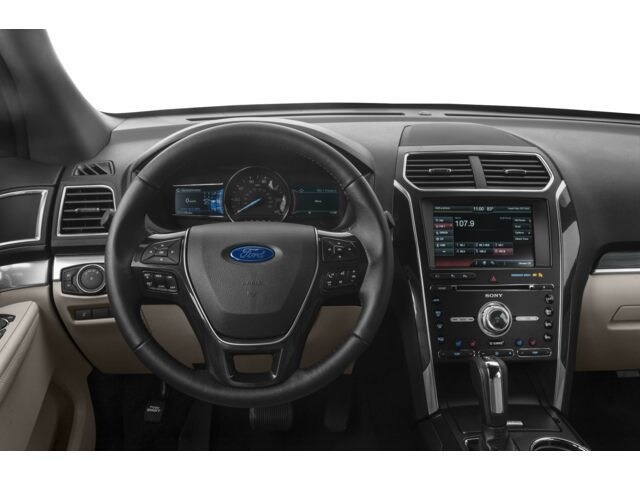 New SYNC 3
The Explorer
also comes with the all-new Ford SYNC 3 System. If you had SYNC before, Ford took all the complaints you had and made all the necessary changes. The new Ford SYNC 3 system has the best voice recognition system of any car on the road today. Say "Call Mom," and it actually calls Mom -- not, Tom, Ron, Dom, Non, etc.
And the new voice activation system allows you to send text messages with the sound of your voice. You can also tell it to play Johnny Cash and you'll fall in to a burning ring of fire on the way home from work.
Ford SYNC 3 connects with Apple Car Play and Android Auto for better communication between the car and phone. It will tie in to the apps already on your phone, including podcasts, Pandora, Spotify, Apple or Google Maps and more for a safer, hands-free and eyes-free ride home from work. You can also access sports scores, top news headlines and the stock market report. It even pairs with some of the top restaurant apps and you can order dinner from behind the wheel.
Ford MyKey Standard
One of the best features for parents with teen drivers is Ford MyKey. It comes standard on every new Ford Expedition, and it allows you to set a maximum driving speed, limit the maximum radio volume, and the radio will not play if everyone in the car is not wearing a seatbelt.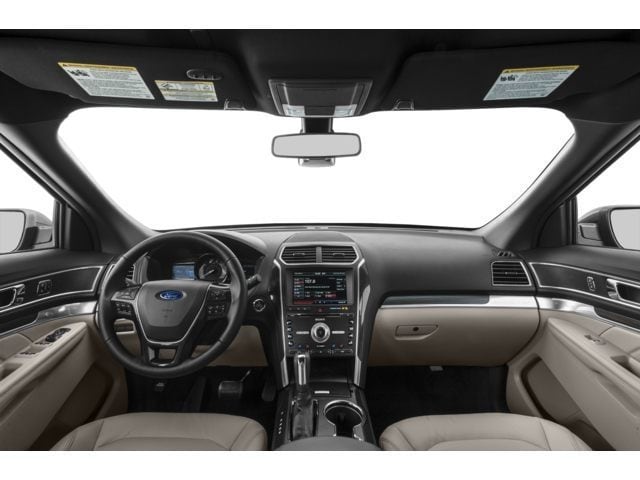 Loaded Up
Stay comfortable in your new Expedition by adding all the great upgrades. You can include heated and cooled leather seats, a dual panel panoramic sunroof, heated steering wheel, navigation, heated side mirrors and so much more.
It offers USB plugs in the front and back so everyone keeps their phones charged. At the highest trim level it feels like you're driving a Mercedes with premium stitched leather seats, woodgrain interior trim and soft touch refinements.
Safety Tech
The Explorer has an optional camera on the front grille that monitors everything happening in front of you. That camera will also display on the center console, making it easier than ever to street park and stay in the center of your lane.
With adaptive cruise control and collision warning support, the vehicle will automatically adjust its speed to help you keep a safe pace of the vehicles around you. If a front-end collision seems possible, warning chimes and alerts go off, and the pre-charged braking system is engaged, all to help you prevent danger.
With Ford's Blind Spot Information System, the sensors constantly observe everything happening in your blind spots. Lights will display on your side mirror to alert you of vehicles in the blind spot. Cross traffic alerts also help you make informed decisions at a tricky intersection with limited sight lines.
Ford's active park assist returns in the new Ford Explorer. As always, you find a parking spot and set the Active Park Assist option, and the Edge safely steers you in to the spot.
With the hands-free tailgate, you just need the key fob in your pocket, slide your foot under the tailgate and the gate opens. This is perfect when your hands are full with kids, groceries or boxes.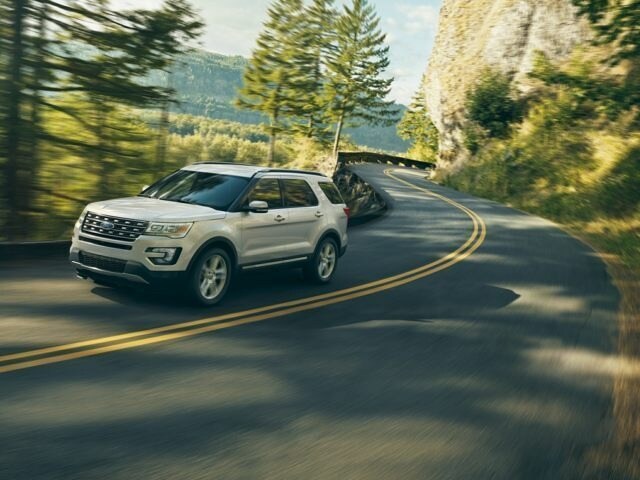 Save the Waikem Way
We make it easy to put a new Ford in your driveway. We offer Waikem Discounts, Factory Rebates and area's lowest price on any new Explorer. Our name has been on the Ford building since the 1950s, and we're not going anywhere anytime soon. So if you want the lowest price and a dealer with a five-star rating on Google,
contact George Waikem Ford
today and Save the Waikem Way.