With one of the lowest starting MSRPs of any new vehicle for sale today, you won't get go wrong with a new 2016 Ford Fiesta.
New SYNC 3
The
Fiesta
is one of the first models to offer the new Ford SYNC 3 system. Ford took everything that's great about SYNC and made it better. SYNC 3 partners with the new Apple CarPlay and Android Auto systems, so your phone and Smartphone talk to each other like never before.
For instance, your new 2016 Ford Fiesta will dictate and send a text message using voice commands. For instance, tell the Fiesta that you're running late, and the car will send the text message to your spouse.
You can make voice activated phone calls or listen to voicemails over the speakers thanks to the new SYNC 3. Use voice commands to play the songs and podcasts stored on your device. For instance, tell the Fiesta to play Lady Gaga, and "Poker Face" will start playing over the speakers.
Using Apple Maps or Google Maps, Ford SYNC gives you voice-guided navigation, live traffic reports and more.
The final great features is SYNC Connect, which lets you start, lock or unlock the Fiesta from anywhere using a Smartphone app. It will also schedule a specific time every day to remotely start the vehicle, so you're always warm and toasty on that cold morning commute.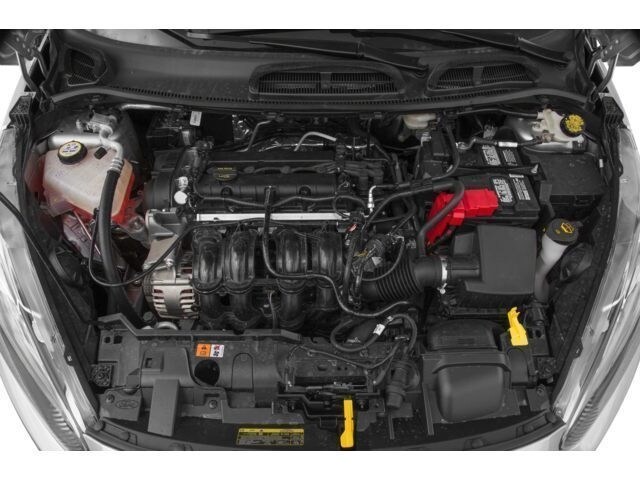 The World's Best Engine
The 2016 Ford Fiesta features the optional
1.0L EcoBoost Engine
, a three-time International Engine of the Year Award Winner. It produces up to 43 MPG on the highway, one of the top non-hybrid engines for fuel economy. Thanks to the EcoBoost, you'll still produce the horsepower of a standard 4 cylinder engine while still eclipsing the 40 MPG mark.
So no matter if fuel costs $1.50 or $3 per gallon, you save money by driving a 2016 Ford Fiesta.
Your other engine option is a 1.6L I-4 engine that produces 37 highway MPG with automatic transmission.
What Else is New?
The
2016 Ford Fiesta
is offered in four new exterior colors -- Shadow Black, Electric Spice, White Platinum Metallic Tri-Coat and Kona Blue.
A new SE Black appearance package gives it an upgraded, aggressive style that includes 16-inch alloy wheels, blackout grille, power and heated mirrors, fog lamps and black painted bezels.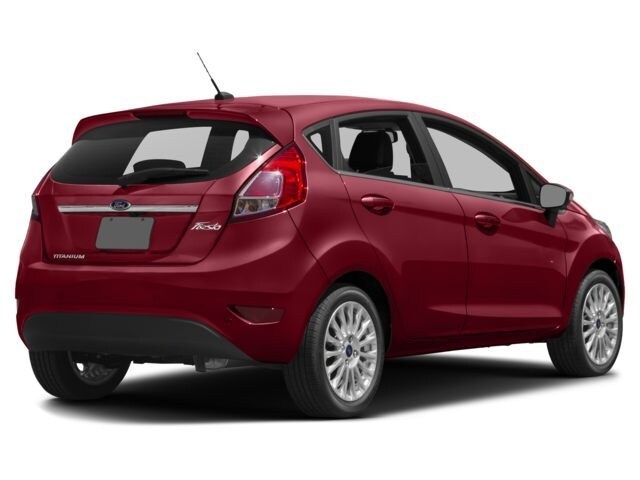 Tech-Friendly
The 2016 Ford Fiesta is a tech marvel. We talked about the new SYNC 3, but that's only the tip of the tech iceberg. Every Fiesta comes standard with Bluetooth for hands-free calling and streaming audio. Climb the trims, and you'll get great features like a rear-view camera and reverse sensing system.
The Fiesta also offers push-button, keyless ignition and auto-on headlights. Plus the optional MyKey keeps you safe and focused on driving. When engaged, the radio won't play until your seatbelt is on. It also limits the top speed you can drive and allows you maximize the radio volume.
Fiesta ST
The top of the line
Fiesta is the 2016 Ford Fiesta ST
. This is built for the sports car enthusiast with a six-speed manual transmission, a high mounted rear spoiler, hatchback design and RECARO Partial Leather-Trimmed Seats. These models have been featured in performance magazines and shows across the United States.
In Car and Driver tests, the Ford Fiesta ST reaches a top speed of 143 MPH, reaching 0-60 in 6.7 second and producing 197 hp.
The Waikem Advantage
At
George Waikem Ford in Massillon, Ohio
, we make it easy to park a new Fiesta in the driveway thanks to our Waikem Discounts, $0 Down Leases and Low Interest Rates. Even if you have bad credit, we are willing to work with you to get a new Fiesta in the driveway.