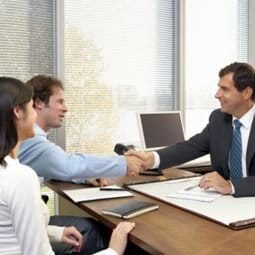 George Waikem Ford is the best place to get a car loan in Canton, OH. George Waikem Ford is part of the Waikem Auto Family, which is Stark County's Largest Dealer. That means we work with more banks and lending agencies, which means we have advantage to help you get car loan.
Waikem works with more than 30 lenders, and 90 percent of our customers drive home in new or used car. 
Waikem Ford specializes in bad credit car loans. Our expert staff knows exactly what you need to get pre-approved for a car loan. We will explain the process in a clear, honest manner and let you know everything you need to do to get that new Ford. 
Waikem Ford is also the home of Credit Amnesty. It's a simple question - do you make $350 per week? If the answer is yes, then you can get pre-approved for up to $30,000 in credit!
As the area's largest dealer, we have more than 1,500 vehicles to choose from, all the most popular Ford models.
Pre-approval is easy! We have a three-step application that does not require a social number or hard credit pull.
Fill out the application now, and we can quickly get back to you with the next step in the process.
People with great credit will also love car buying the Waikem Way!
If you have great credit, you're also at advantage when you buy a car at Waikem Ford near Canton, OH. When you have great credit, we can get the lowest interest rate and the best payment. New Ford cars often have 0% APR. New Fords are always available with $0 due at signing leases and loans.
View our new Ford Specials
Get Pre-Approved in 60 Seconds